Welcome, dear visitor!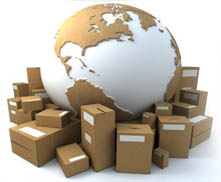 Gemini Logistics group is a globally operating logistic service provider, with a worldwide network of dedicated partners across the global.
Here we believe in providing all the complex logistics services in simple and professional manner with the help of our extremely experienced, skilled and dedicated team to serve the demanding customers. We believe in long term partnerships with all the customers by providing innovative timely and customized solutions with a distinction and trust. Our customers wishes are our top priority and are realized flexibly and in the best possible way.
Gemini Logistics works on the core of doing business consistently, competently and respectively.
Profile
We are dedicated to help your company to obtain the best freight logistics solution economically without sacrificing efficiency and on-time service. To ensure our associates to put forth every effort to maintain customer relationships and build future business together.

Transportation, Customs Broking, multimodal Transportation, Project Cargo Services, live Shows and Event Logistics.

We understand that the development of a long term relationship between client and vendor requires us to have knowledge of the clients industry, effective management team and qualified and trained responsible personnel.